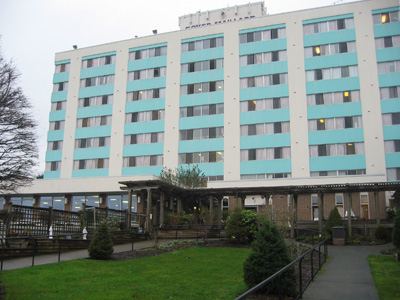 Foyer Maillard
Seniorhome served this long established non-profit operator of a 140 unit highrise campus of coordinated rental housing and Complex Care for several years, during which our work included:
Numerous redevelopment studies for utilizing excess land and a 35 year old 8-story tower to add supported market rental housing and a new Complex Care facility.
Several responses to Health Authority Requests for Proposals;
Assessment and negotiation with respect to various potential relocation sites;
Negotiation with municipal authority of rezoning and OCP amendment to facilitate redevelopment options;
Introduction of private equity partner and Construction Manager;
Liaison with Management, Board, and stakeholders to develop long term vision and redevelopment planning;
Coordinating local neighbourhood public information sessions and support.
Approvals are now in place and the Foyer is proceeding with the rebuilding of a new care facility under a renewed contract with its Health Authority funding partner.